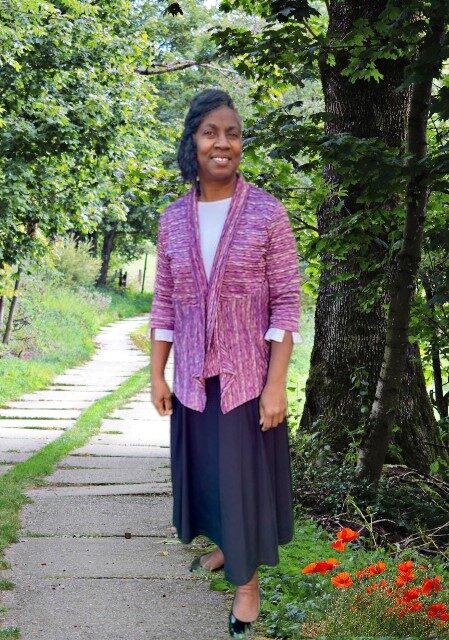 MEET LORAINE
______
I am a writer/artist turned health coach with a big heart for helping others thrive.
In the Parable of the Good Samaritan, a traveler is stripped of clothing, beaten and left by the roadside half dead.
First, a priest and then a Levite pass by, but both ignore the man. Finally, a Samaritan happens upon the traveler and, in spite of prejudices and background, helps the injured man to a place of safety.

I liken my experiences with the conventional medical system to this parable. We, the people, in need of help but not supported nor helped in any real way; might as well be left to die.
My endeavor through Body Made Beautiful is to make a difference, just like that Samaritan, in the lives of those suffering and in need of genuine help and support . . . guiding them to a place of transformation and freedom.
HOW I CAN SUPPORT YOU:
I help purpose-driven women experiencing fatigue and chronic pain overcome their health issues naturally through my Nutrition and P.R.A.I.S.E. blueprint so they can experience freedom from pain, regain their energy, and confidently accomplish great things in life. P.R.A.I.S.E: Performing  Arts Restore and Inspire Synergistic Energy!
MY STORY
I loved Fireballs, Snickerdoodles, and Vanilla Ice-Cream
If someone had told me while growing up that I would become a certified health coach, I would have given them the side eye. Me who loved candy and cookies and vanilla ice-cream? Besides, everybody knew I wanted to be a writer and illustrator. That was established from way back. And I worked at it. From grade school through college, I expressed my creative self. While friends at Duke studied business, law and medicine, I designed my own major that included a semester "abroad" in New York City where I purposed I would return to study design. And that I did, graduating from Pratt Institute with a Master's in Communications Design.
The shift from studying visual design to the study of the design of the human body was subtle. Perhaps it came with marriage and motherhood? I began writing health articles and even authored my own self-help book (about wheatgrass, of all things). I then began writing for an amazing group of physicians committed to helping people get well naturally. This was intriguing to me as I believed the body could self-heal, but never knew the science behind it. When my daughter became severely ill, and we could find no help or support from conventional medicine, what I learned from these doctors influenced my decision to become a holistic health coach.
It took some time and soul searching to land on the spot where I am today, but I believe a rock-solid immune system is your number one defense against chronic illness – even one as complex as an autoimmune condition. Living with chronic pain, digestive problems, anxiety, and other health "issues" is no fun at all. In fact, it can be downright depressing. But you will be amazed at how much you can accomplish once you transform into your best self. My desire and mission is to support you on your journey to good health, vitality, and greater confidence. You can live a purpose-filled life. 
Are you ready to begin?
Let's get you motivated to fight for your health, for you are fearfully and wonderfully made and can do amazing things. Remember this!