COACHING
Feeling vibrant, full of confidence, and fueled with clarity.
This is what your life should be like. Is it?
Perhaps you are on a roller coaster of emotion right now. It seems your life is spinning
out of your control.
You don't feel good.
You don't like the way you look.
And you are having a tough time focusing, let alone accomplishing any of the millions of things that need to get done during the course of your day.
You feel unproductive, frustrated, and just plain ole' tired . . . tired of the bloating . . . tired of the belly fat . . . tired of the brain fog and the beastly pain that attacks out of nowhere . . . tired of the "terrible Bs" that continue to cause havoc and chaos in your life. . . tired of being sick and tired. 
You've tried prescription medications, over-the counter pain-killers and anti-depressant pills, but are still in the same condition, perhaps getting worse.  And, sadly, it's affecting your psyche.
You'll never accomplish anything in this life, you conclude.
Beautiful Lady, we need to talk.
Yes, I agree. Life does have its challenges.
We are all under a constant bombardment of unpleasant situations we have to find our way through, some on a daily basis. It can be tough. But rather than allow our situations to overcome us, we need to acquire the skills to overcome our situations.
We do not have to become (or remain) helpless products of circumstance.
So you don't feel good, and you think you don't look good. What are you doing about it? And I am not talking about popping pills. Not feeling good and not looking good are the perfect starting points to begin a transformation.
Consider the caterpillar,
meandering about for days with, seemingly, no purpose in
life. But one day (when life seems over), its purpose is fulfilled and evident to all.
You have a purpose as well!

Uncovering that purpose is your life's goal, but first you have to clear away the
rubbish (the not feeling good/not looking good/not good enough syndrome) so you can have clarity of mind to begin the process.
Body Made Beautiful will be your support along the way . . . for a vibrant, confident, purpose-filled life is your birthright.
Let's get you motivated to fight for your life, for you are fearfully and wonderfully made and can do amazing things.
Remember this!
BEAT THE TERRIBLE Bs FOR GOOD!
______
CHRYSALIS BREAKTHROUGH! 28-day detox and clean-eating program
A cleansing of mind and body will set the stage for your transformation. Understand the principles of positive lifestyle choices and how they strengthen the immune system: create the mindset for change, learn techniques for stress management and goal setting, what foods fuel you and what foods don't, the benefits of deep breathing and good sleeping, how to deal with toxins and keeping your body in proper pH balance.
Emerge energized and confident to overcome your circumstances and accomplish your amazing things.
Program includes 62-page guide, pantry clean out cheat sheet, shopping lists, meal plans and recipes for 28 days of delicious vegan and/or omnivore clean dining, herbal detox tea (100% organic), pH testing strips and chart, exercise plan, Breathwork bonus and unlimited support. Remaining in a chrysalis won't get you anywhere; you have to break through to fly.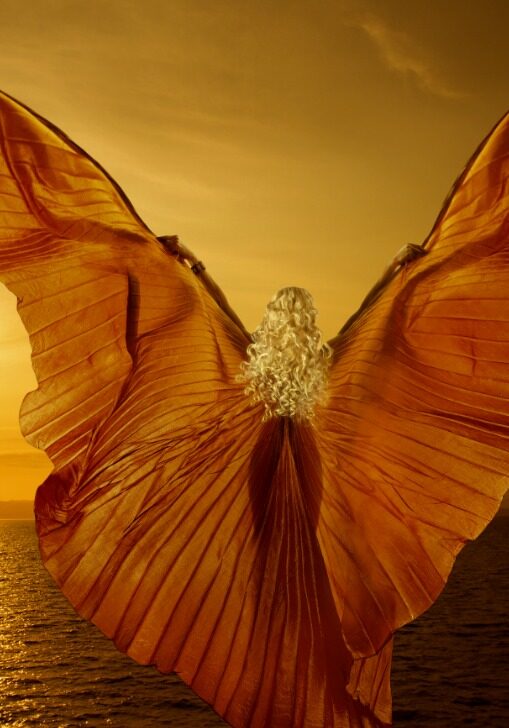 FINE TUNE YOUR STRATEGY!
______
WINGS TO FLY! The Ultimate Guide
to Pain Freedom, Abundant Energy, . . . and an Amazing Life
If you find you still have a few of those "terrible Bs" hanging around (belly bloat, brain fog, beastly pain, etc), it's quite possible you have a more deep-seated gut imbalance affecting your entire body. (Everything is connected).
Here we get to work strengthening your wings (healing your gut) so you feel fabulous enough to conquer the world.
You will receive 6 e-book guides, life transformation blueprint, shopping lists, meal plans and recipes for 90 days of delicious vegan and/or omnivore clean dining, personal food diary, herbal detox tea (100% organic), pH testing strips and chart, exercise plan, Breathwork bonus, dry skin brush and more. Sometimes you have to dig a little deeper to find the treasure.
Want to know more about me?
Here are some interesting facts: